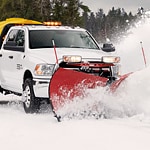 Comfort is one of the most important factors that drivers look at when shopping for a vehicle. While trucks are not popular for their comfortable build, the Ram trucks offer some of the finest luxury rides in the class. The Ram 3500 is one of the most popular and best-selling truck on the Ram lineup.
Inside, the Ram 3500 comes standard with a premium surround sound system for a memorable ride. If you are looking for a truly immersive listening experience, you will enjoy the Harman Kardon premium Audio system that will produce high quality music for your long trips.
The new Ram's interior offers a first-class experience that most trucks will never match up to. This makes the Ram 3500 uniquely prestigious. It features leather seats and wood and metal accents that complement the prestigious interior ambiance. Whether you are driving the 3500, or you are just a passenger, you get to enjoy all the luxurious features that come standard.